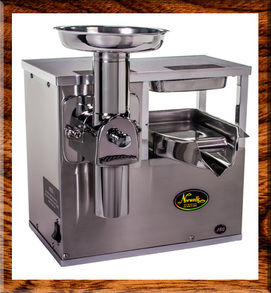 Our quest is to make the best juice possible.

With that said, Juicing Tree juice is organic, natural, cold pressed and raw (unpasteurized). Our blends taste incredible and contain 3-5 times the nourishing vitamins, minerals and amino acids when compared to other extraction methods.

Cold pressed juice is exposed to minimum oxidation, so you can enjoy it up to 96 hours after pressing. Other methods of extraction oxidize the juice, beginning to destroy the vital nutrients immediately.

All raw cold pressed juice is not equal. Health food stores line their shelves with raw cold pressed juice- pasteurized raw cold pressed juice that is. Pasteurization (HPP is the popular method as the product can be labeled raw even though pasteurized) is required for all wholesale juices to kill the micro bacteria. Pasteurizing also kills beneficial enzymes, vitamins and microflora that play essential roles in our ability to thrive. Never HPP'd, Juicing Tree juice retains all that good stuff.



---